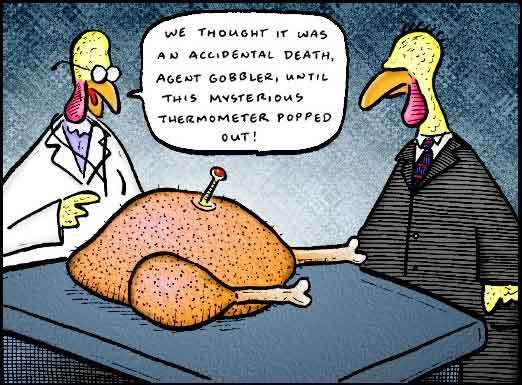 Most of us (not me) but many non-
muslims
wait until Thanksgiving to think and say what they are grateful for. I was thinking about what to be thankful for and here it is....
*I'm thankful for a wonderful (but crazy, sometimes psychotic) husband that I love dearly and never trade for anything in the world.
*I'm thankful for my huge family of siblings, aunts and uncles who make life what it is.
*I'm thankful for my warm (bird house mansion) that I can run to when things get crazy at home.
*I'm thankful for wonderful parents who've always supported me and after 26 years of my life know for a fact that I made them proud.
*I'm thankful for funny, goofy bro-in-laws who crack me up all day long without even thinking about it.
*I'm thankful to Allah for all of this because without Him I would have nothing and be nothing.
*I'm thankful for living in a country where girls can get an education and be smart and it be a good thing.
*I'm thankful for two adorable kids who wake me up with kisses and request for food when I rather sleep in past 8 am.